Hi,
What's up? I hope you are all fine!
Yesterday I went with a friend to the Flo Rida Concert in Erlangen.
I'm not a very big fan of Flor Rida. Mostly I hear his music in clubs and discos but I like it.
We waited 1 1/2 hours for Flo Rida. -.- I was really pissed off. Why are stars always late? o.O
Anyway, the concert was quite good but he played just for 50 minutes! o.O
Flo Rida gives his fans some necklaces and sneekers. They looked very expensive!! I also wanted some but he didn't gave me some! D: In the end of the concert he came to the other side of the audience where I stood. Ii was just 1 meter between us! :D lol he is so muscular and his bodyguards too!!! They were like 5m high and 3meter wide! xD lol. Nearly one of them run into me and knocked me down!! lol But luckily I run away! xDD
Overall I had a great time!
Actually I ordered some shoes from yestyle but they were out of stock!!! -.- Like every 2nd thing on yesstyle! -.- But on the website you can still add them to your shoppingbag! -.- grrrrrrrr ... that makes me angry!!! The shoes were soooo beautiful!!
So I bought this shoes at HUMANIC. I love this store! The shoes are expensive but they have so much pretty high heels!! ♥♥♥ :D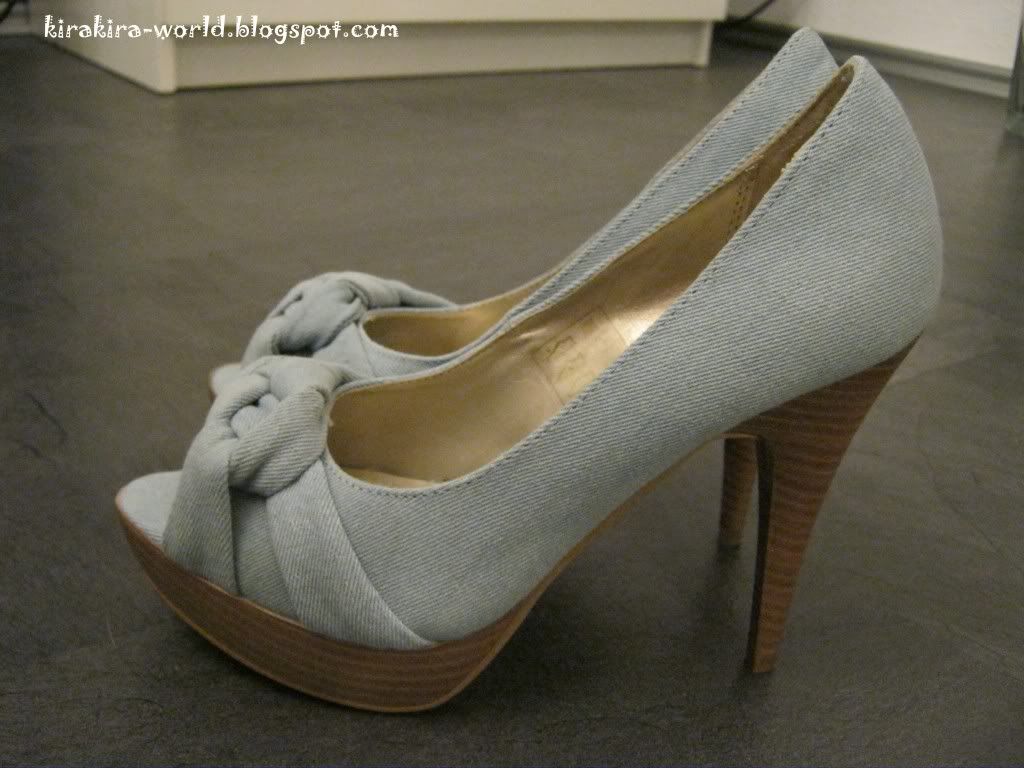 And I finally found some cute socks!!! :D You can see them wear models in Popteen and Ranzuki! I think they are sooo cute! >.<
Good night my lovely gals!!!
chuuu~♥♥♥
Yaya