Hello my dears,
yesterday was Suzu's Birthday party.
The meeting point was in Bamberg at the train station. It's an hour from Nürnberg away.
Suzu looked so cute. She has worn a dress from mars. It was a present from her mum! so cute!
Me & Suzu
Kitai, Barbara, Hinabi and Canon were also there to celebrate with Suzu! :D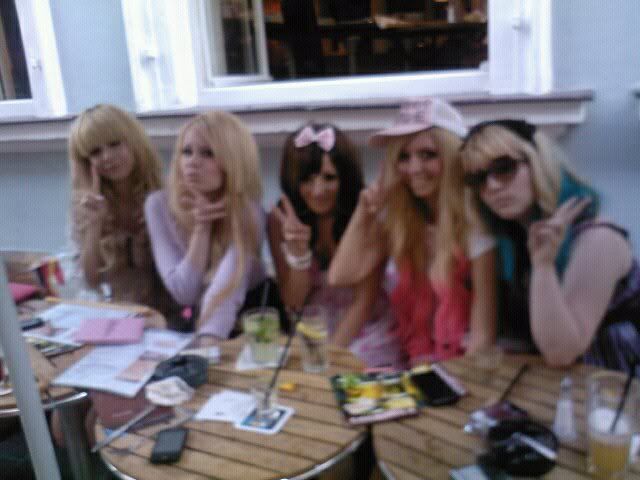 We had so much fun! First we walked around Bamberg. It's a very nice City with all these old houses and bridges. You could also drive with a boat in the river! Like in Venice! xD
Then we found a nice place to hang out and we talked a lot! The weather was also good. It was very hot! :)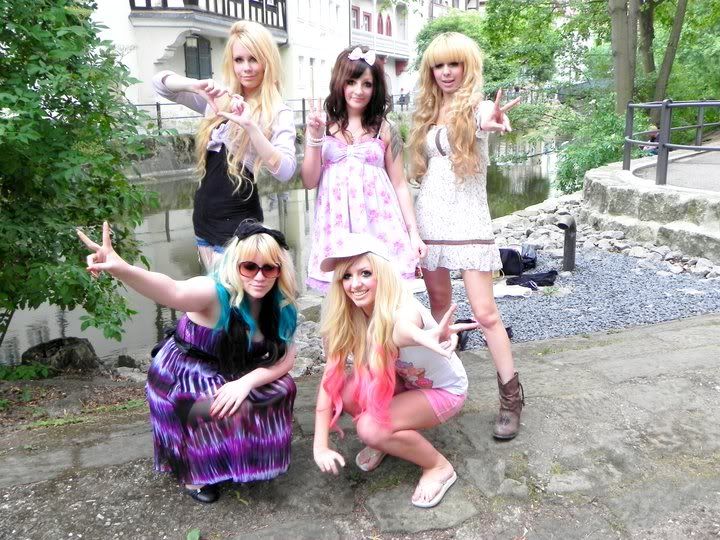 I hope I can see the girls every week. It was so amazing. I felt very comfertable! The girls are so nice and I can talk about everything with them. They are not like my other friends who are not interested in gyaru fashion. I can't talk with them about it. But with Suzu, Kitai, Barbara and Hinabi it's different. When I am with them I feel so good and I feel like they can understand me. It's the first time I really enjoyed beeing gyaru. It's not that I call myself gyaru but it was the first time I felt as one. And I thought it was ok to dress like a gal! When I'm with them I dont mind the other people who stare and talk about us. I feel just comfertable! I love you girls! I'm so happy that you are a part of my life!
Sounds like a big love confession! xD
But anyway! I had so much fun that day! :D
and now: lots of pictures: :D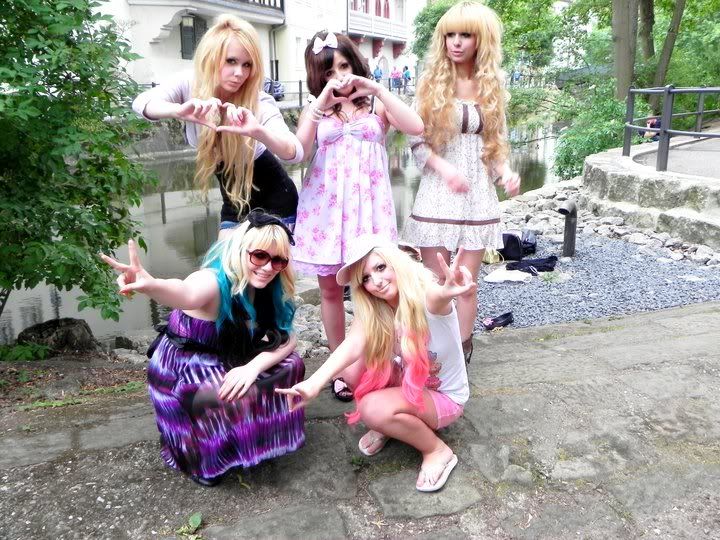 I don't know where I'm looking at!? xD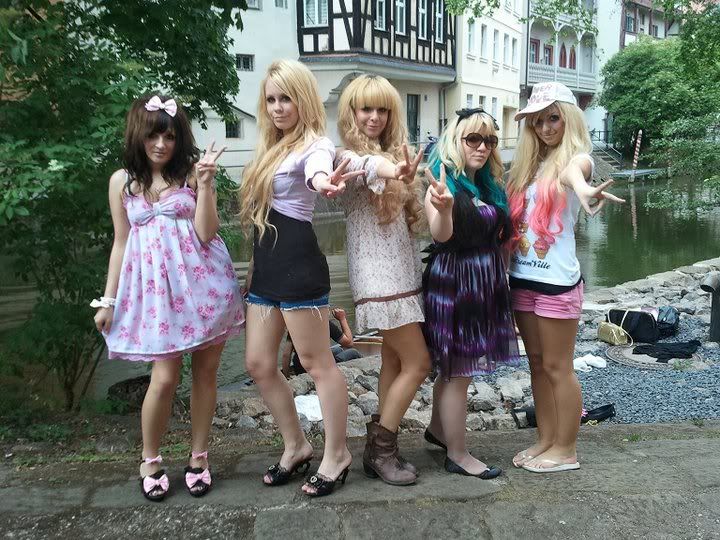 We also took some funny pics! xD
Please look at our faces! xD We look like total dorks!!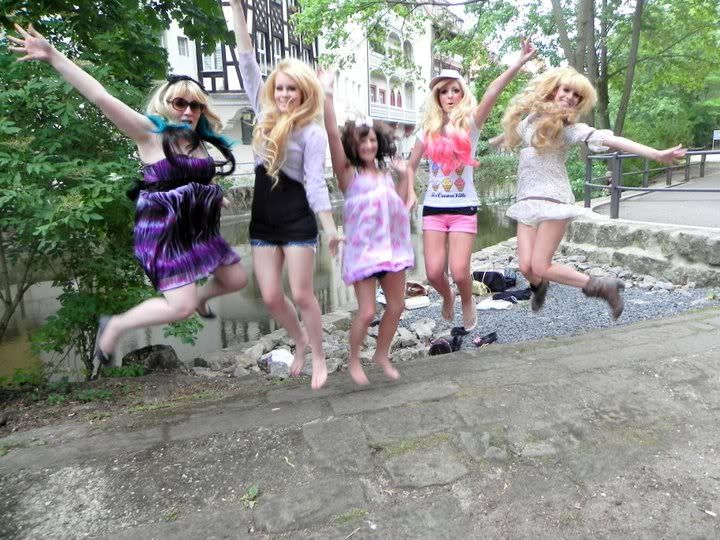 Suzu are you pregnant??? xDDD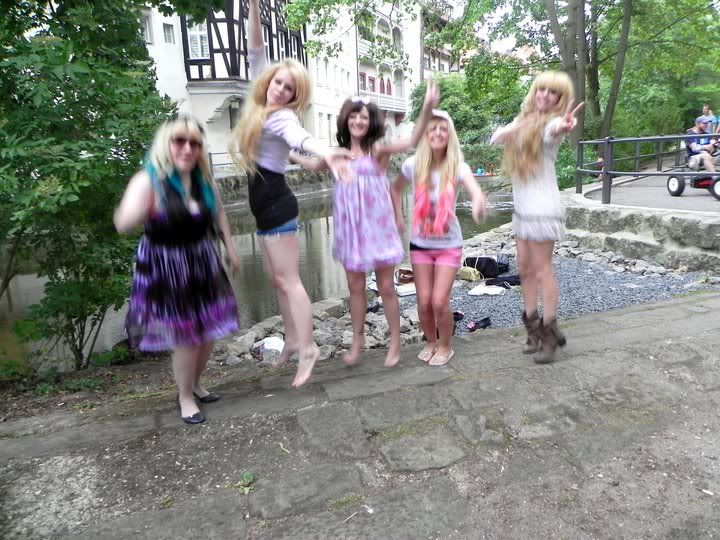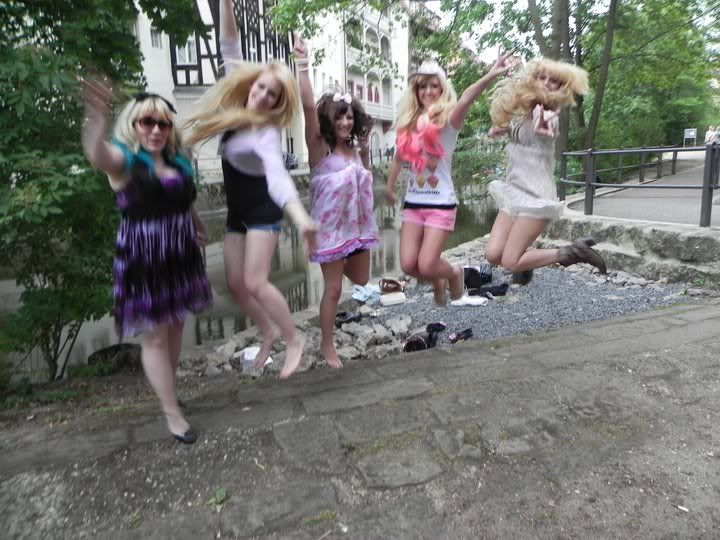 Hair in the face! xDD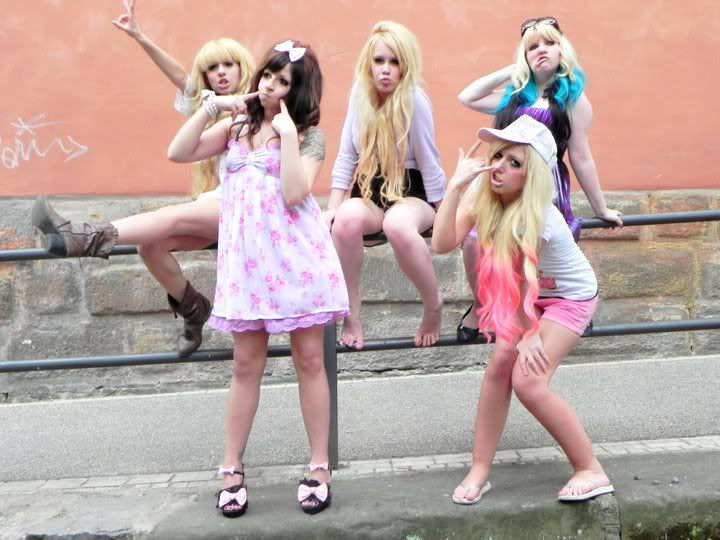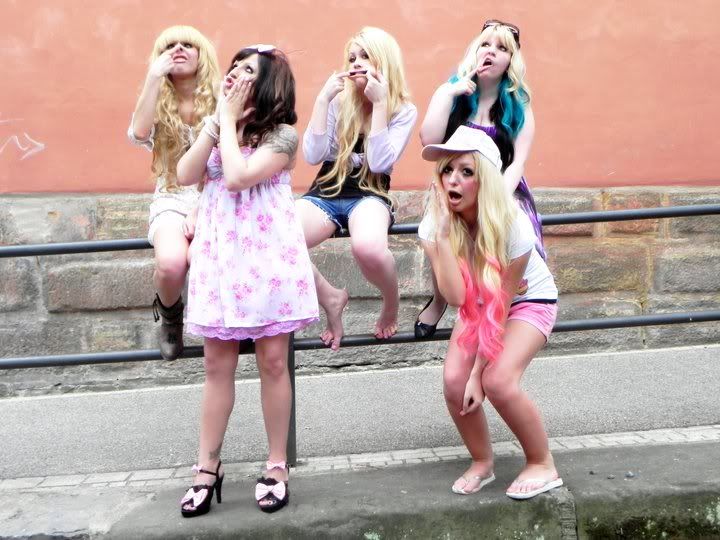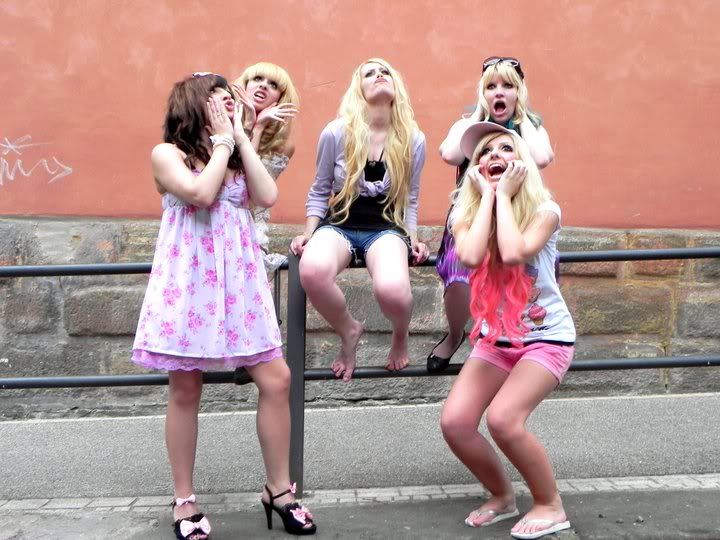 At the cocktail bar: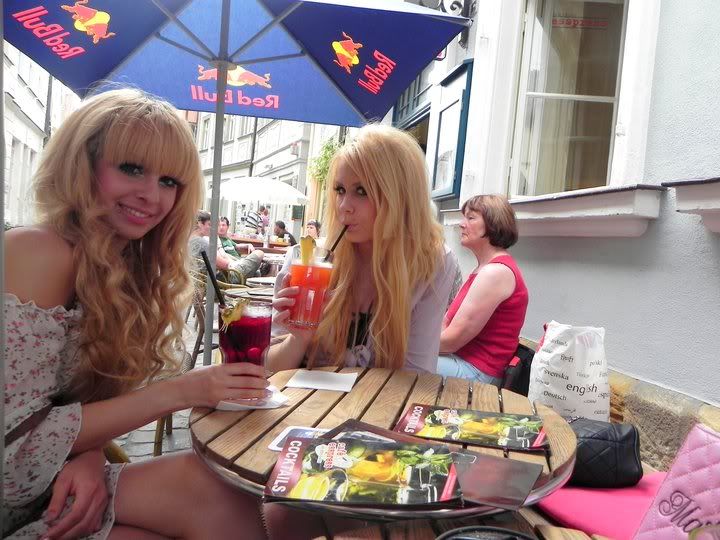 Cocktails! Yummy!! ~♥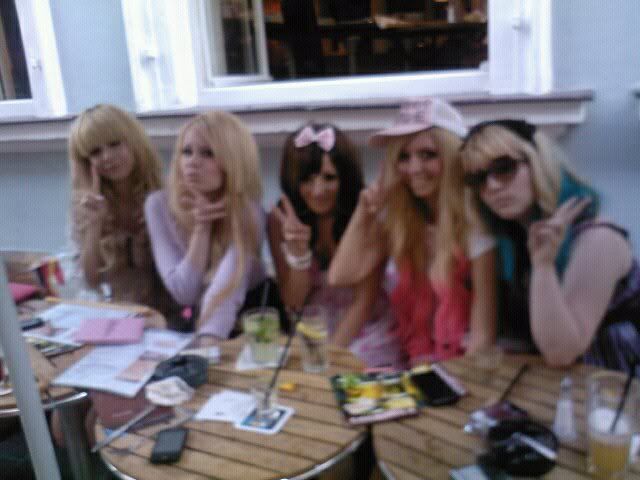 PARTY DART FOREVER!!!
I hope you like the entry!
And sorry for my bad english!! >.<
Bye~ ♥
Yaya